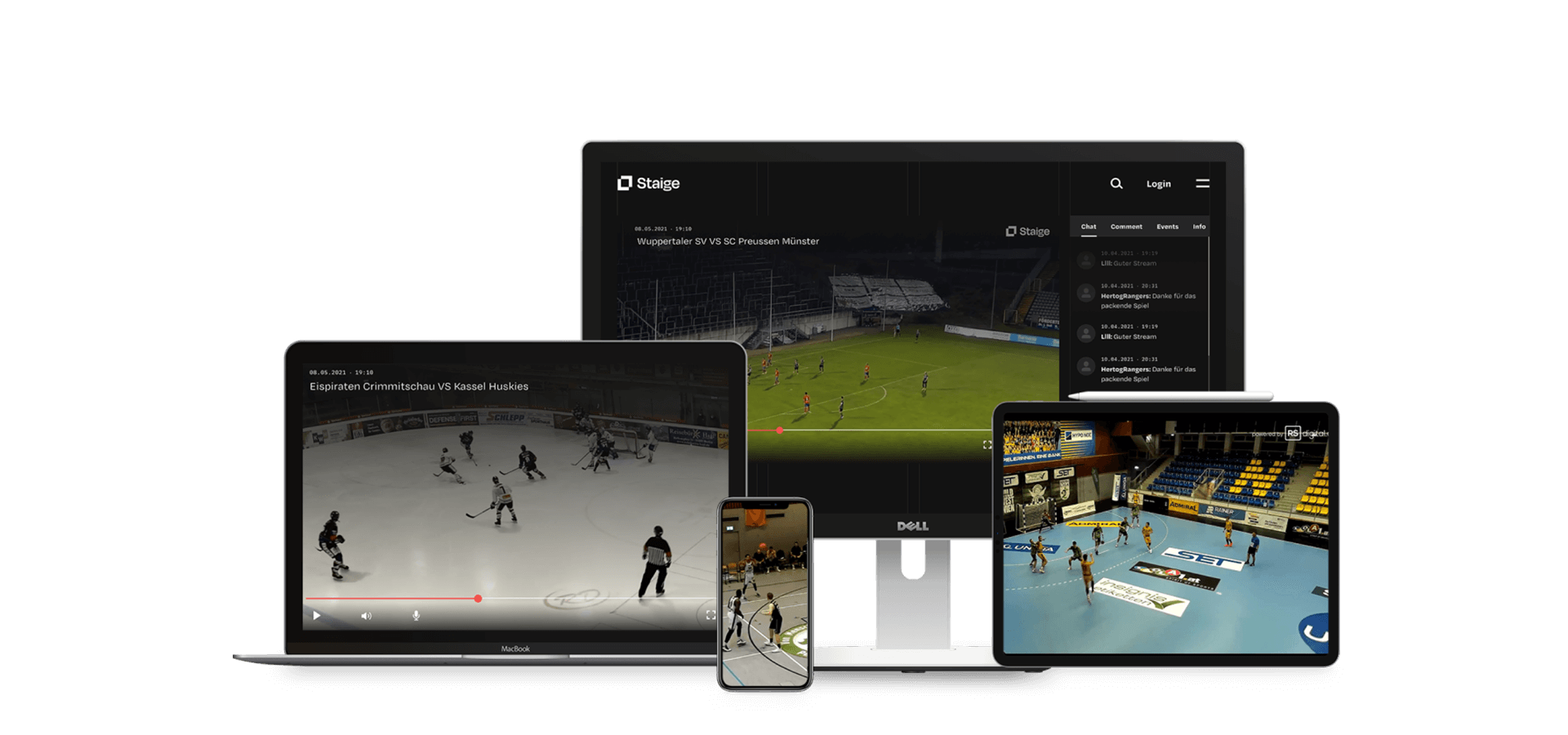 staige.tv & Staige Player – your big stage_
Publish your games on the streaming platform staige.tv or on your own channels using the Staige Player. Present your club and yourself in style within today's "digital first" environment. Increase exposure, relevance and even revenues. On any device via browser or app.
Your games
– anytime, anywhere_
Whether family, friend or fan – with staige.tv everyone can follow your team. All games are streamed automatically on staige.tv and can be viewed from anywhere in the world. Live and on-demand, full length, highlights or clips.
Engage with existing and new peergroups_
The Staige Player can be easily integrated into your website or social channels. Create your own platform that serves as a central hub for your members and followers. Allow family & friends to download images after the games, so they can focus on watching instead of filming from the sideline. As an athlete, share your action on social, with scouts or your family. As a club, create value for your members, raise awareness and win new members by presenting your club on your contemporary stage.
The home for your club
One platform,
all sports_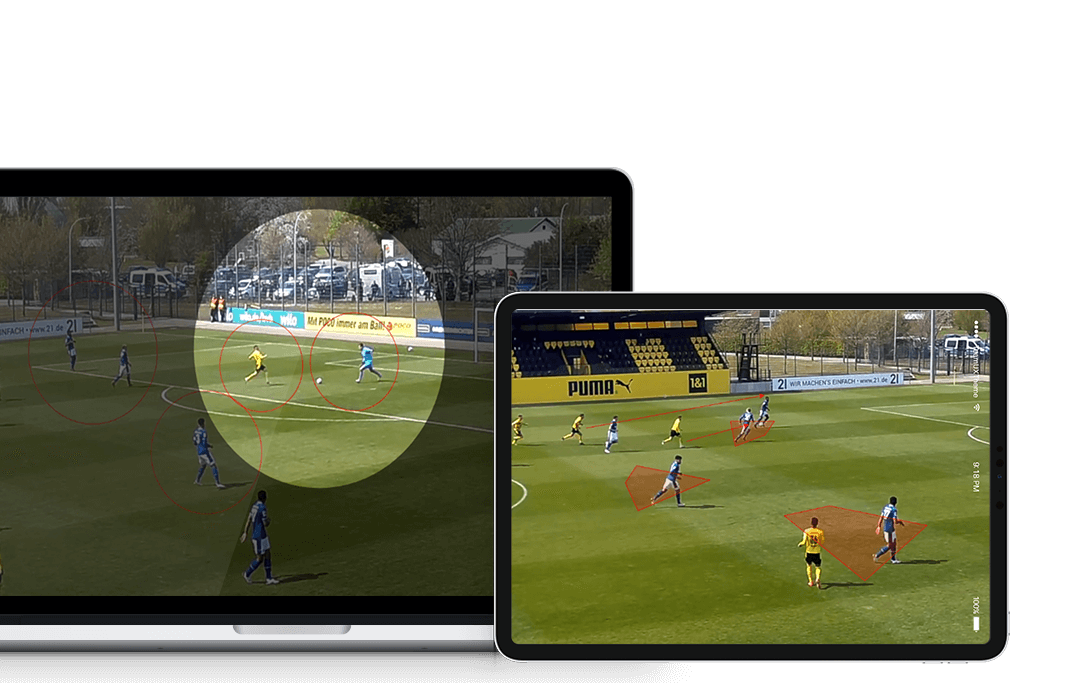 The Player as a Multifunctional Tool_
Many features:
Integration of basic match graphics (i.e. score & time)

Create and place advertisements

Create your own paywall

Password protect your content to selected groups, allowing safe and easy access & extraction

Simple integration into your platforms and website
TOP-LEVEL BROADCASTS
Make even more out of
your streams_
Have your games commented_
Offer your fans an emotional live commentary and make your games even more intense. Audio commentary is easily integrated and complements the audio track of the ambient recording from the pitch.
Make money with your streams_
Include banners from your sponsors in the stream, or monetize your games with a paywall. Generate new revenue for the club and offer your sponsors new, attractive advertising opportunities. Present your club on a contemporary digital stage and win new members.
Yes, no problem. You can simply embed the staige.tv player on your site.

No, this does not happen automatically. You can enable commentators for your stream. It is also possible to use different commentators. Your fans can then choose between the commentators.

Once your K2 or K2M has been delivered, and you have set up the camera, we will contact you for a calibration-game. This game will not be streamed yet. Each subsequent game you enter into the system will then be streamed on staige.tv and Staige Player.
Further
Questions?
A personal conversation with highly accessible staff is superior to any website. Feel free to contact us at any time with inquiries or comments. We look forward to providing you with additional information, and, at your convenience, we can arrange a full-fledged demonstration.
Stay up-to-date with our
Newsletter_