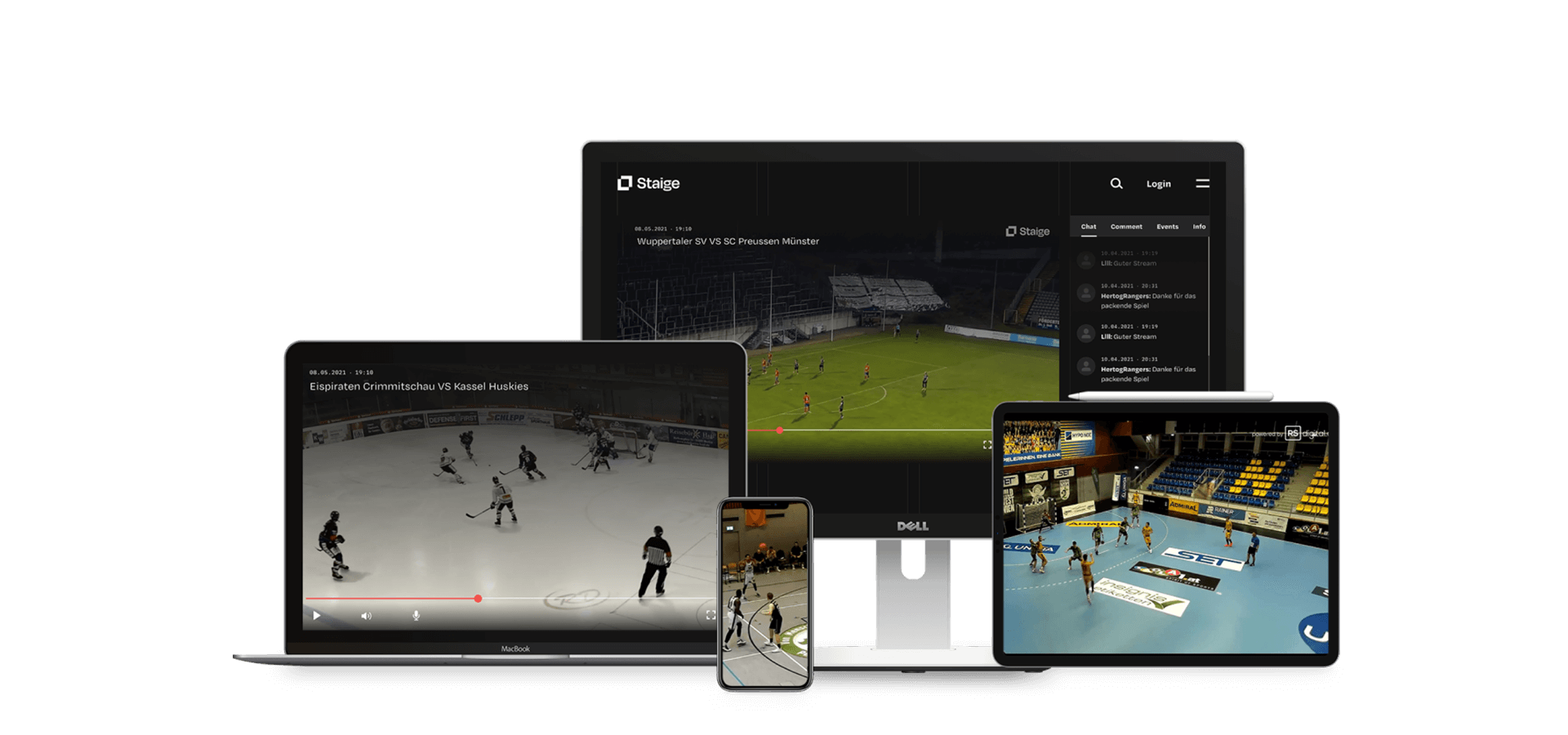 Staige.tv & Staige Player – Your Big Stage_
Publish your games on the streaming platform staige.tv or on your own channels using the Staige Player. Present your club and yourself in style within today's "digital first" environment. Increase exposure, relevance and even revenues. On any device via browser or app.
Have your games commented_
Offer your fans an emotional live commentary and make your games even more intense. Audio commentary is easily integrated and complements the audio track of the ambient recording from the pitch.
Make money with your streams_
Yes, no problem. You can simply embed the staige.tv player on your site.

No, this does not happen automatically. You can enable commentators for your stream. It is also possible to use different commentators. Your fans can then choose between the commentators.

Once your K2 or K2M has been delivered, and you have set up the camera, we will contact you for a calibration-game. This game will not be streamed yet. Each subsequent game you enter into the system will then be streamed on staige.tv and Staige Player.
Further
Questions?
A personal conversation with highly accessible staff is superior to any website. Feel free to contact us at any time with inquiries or comments. We look forward to providing you with additional information, and, at your convenience, we can arrange a full-fledged demonstration.
Stay up-to-date with our
Newsletter_