Record | Stream | Coach | Share
Bring your soccer club forward!
Staige gives every football club the possibility to stream their matches on the internet with only one camera, without any cameraman. In addition, your club gets access to the advanced coaching tool, which allows coaches to analyze matches and trainings. Sponsoring and paywall functions create new ways to generate sponsors and revenues. All in one package.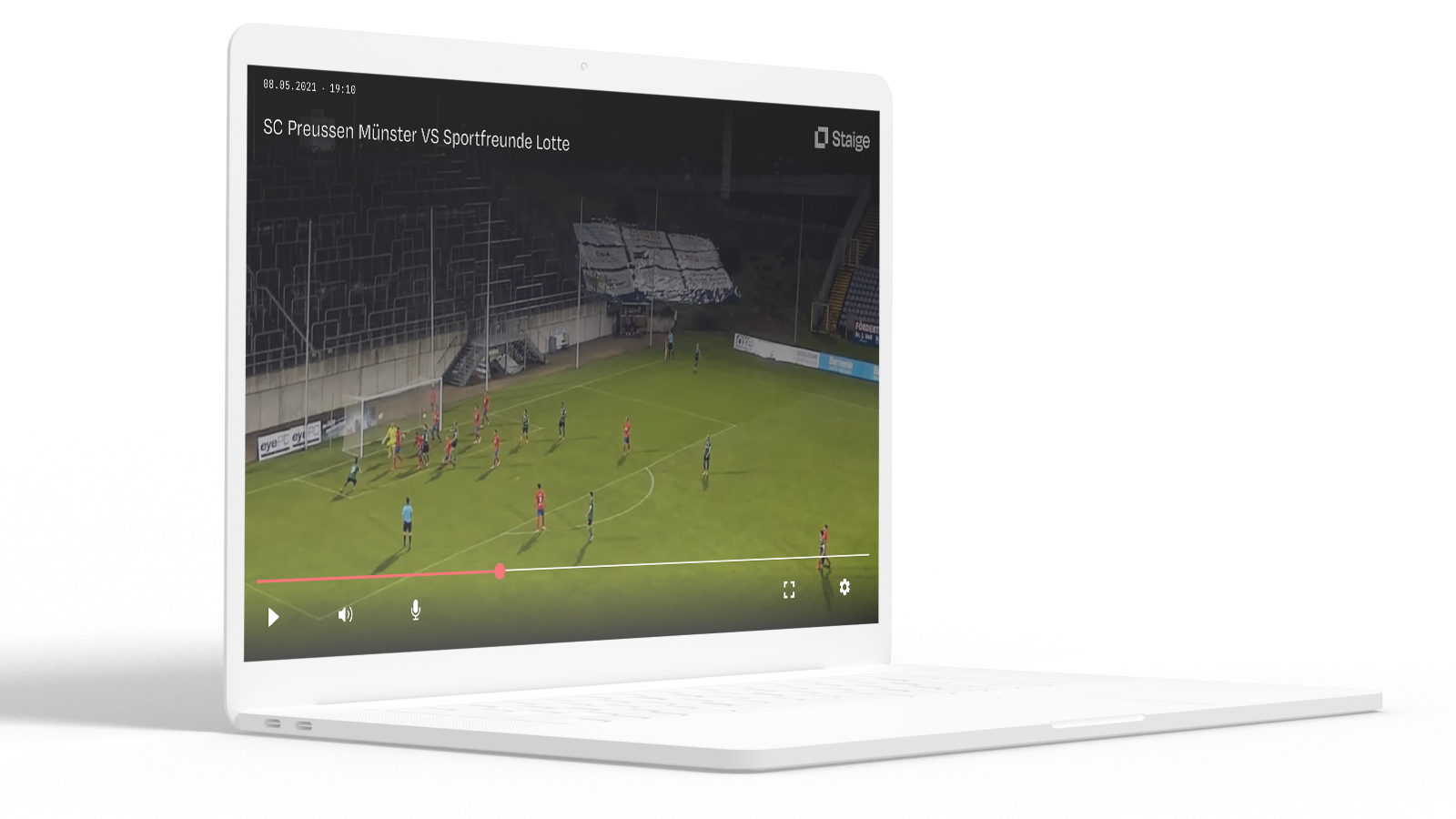 Make your club visible
Family and friends can watch your games from anywhere
More reach on the web
Easily share and embed livestreams and highlights
Useful tools for trainers
180 degree coaching view to see every corner of the field
Edit scenes with drawing tools
Tag library for goals, fouls, saves and more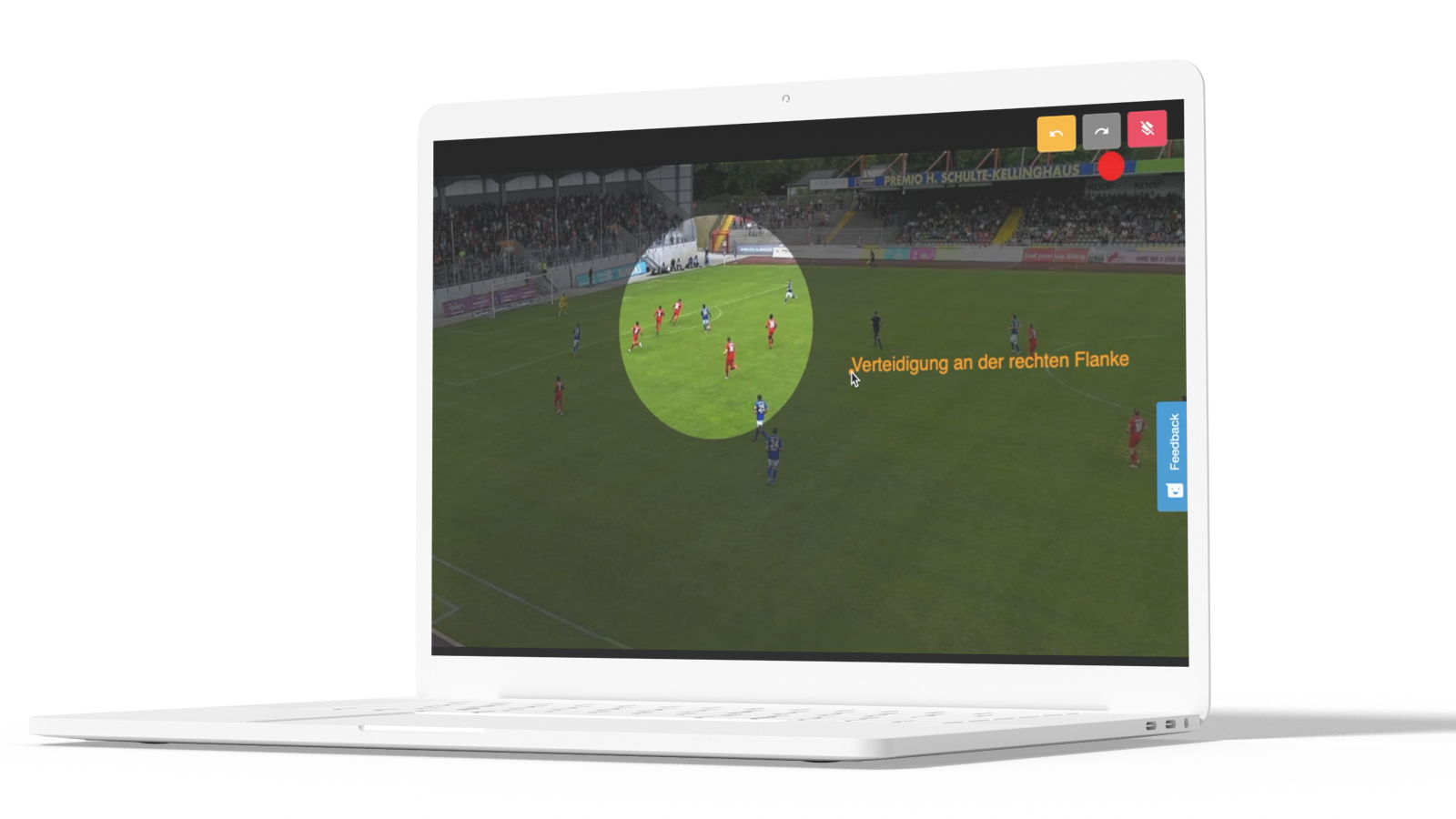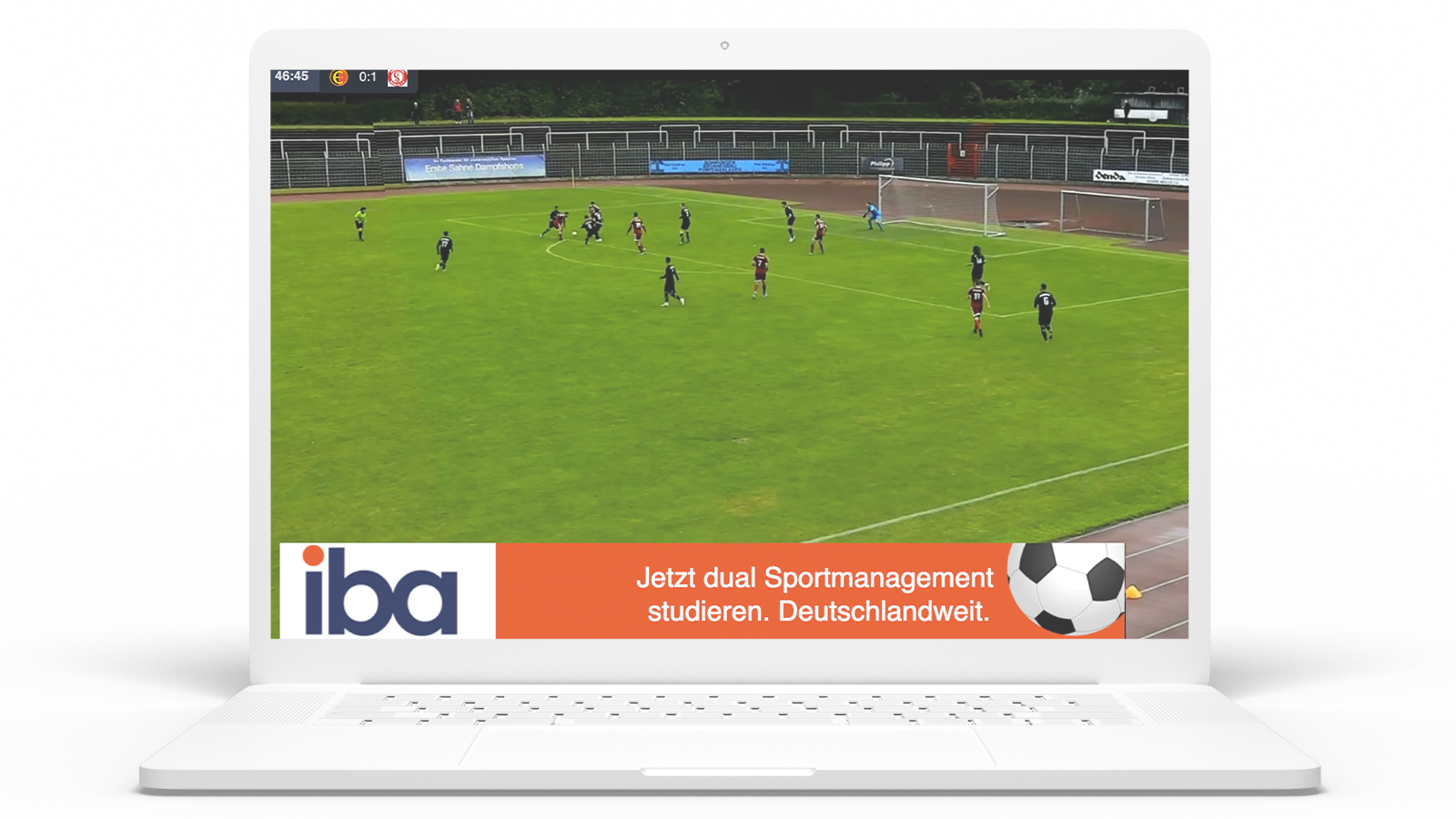 Attract new sponsors and increase your revenue
Embed sponsor banner ads
Put a paywall behind games
Your decision: which ads are displayed and how expensive the paywall is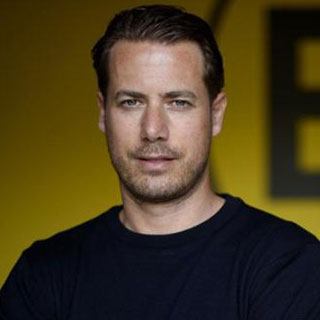 'Borussia Dortmund is very happy to have found the right partner for a live broadcast of the matches of our U17, U19 and U23 teams in Staige.'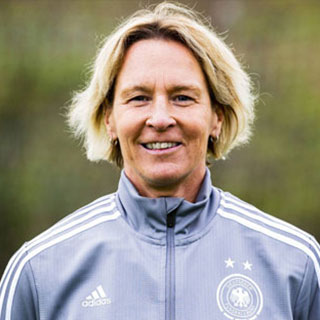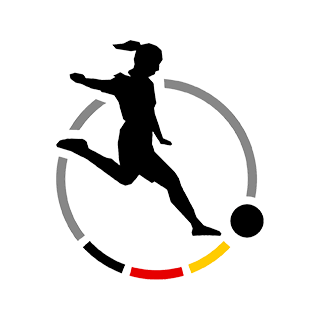 'Great step for the professionalization of the coaches. The coaching tool is extremely important for the 2nd Women's Bundesliga. Coaches can analyze the games with the team like the professionals. It all saves money and time.'
Your benefits_
Start your digital future
with the camera K2_
The K2 camera comes with a coaching tool to get the best out of your coaches and players. Staige.tv is a powerful platform that shows your matches live on-demand and as a highlight. The integrated Staige Plus gives your sponsors digital advertising space to become even more visible.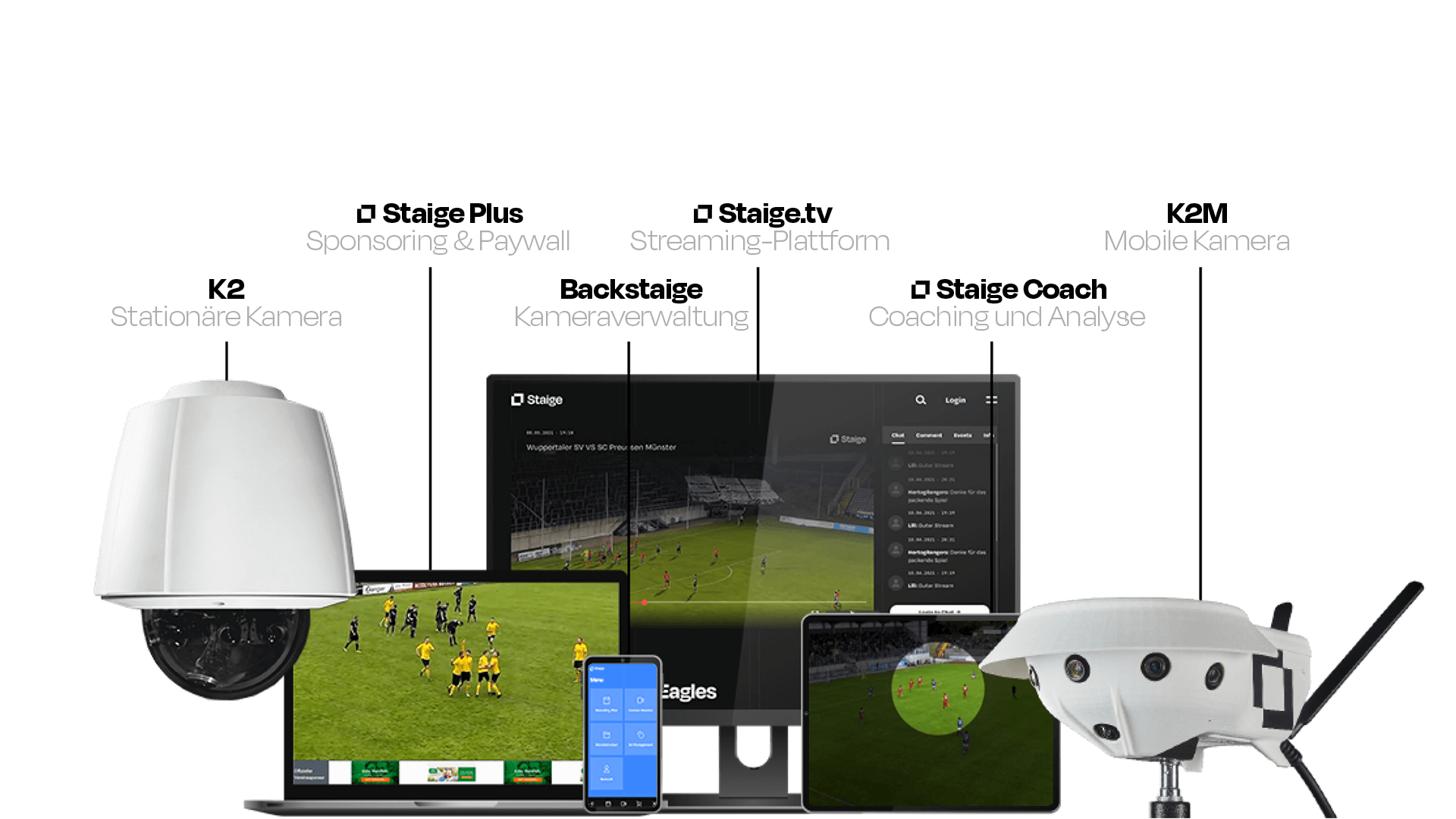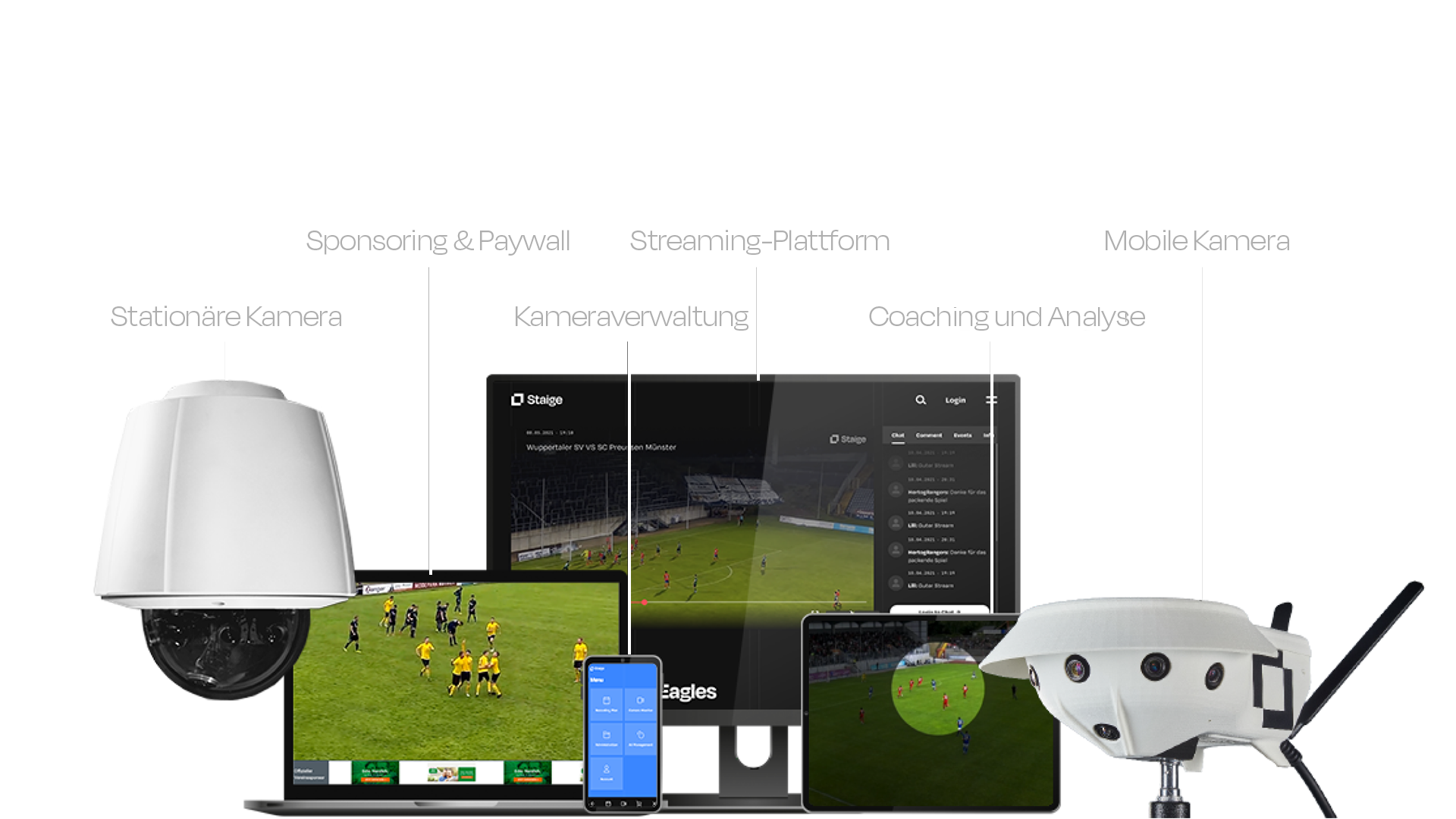 Staige Plus: The tool to earn money_
Use your K2 camera to offer your sponsors attractive advertising space. You can place online banners in the live stream as well as in the replay or in the highlight videos. You can generate additional income with the paywall function. Your fans pay a small, freely selectable fee to watch the match.
With Staige Coach, you analyse your games – even at half-time_
The optional Staige Coach tool helps coaches and players. With a 180° view and useful drawing tools, you can analyse every match situation and prepare for the next game. Before and after matches or in real time, right at half-time – with Staige Coach you get the best out of your players.
Your platform: Staige.tv_
Every match that is recorded with your camera appears on the in-house streaming platform Staige.tv (formerly Soccerwatch.tv). Your fans can watch all your matches live from anywhere or enjoy past matches on-demand in re-live.
Easy management with Backstaige_
You can easily manage your camera via the Backstaige web application on any device. Here you can create games, manage your sponsors and set up paywalls. One comfortable tool for everything.
Automated Live-Streaming & Coaching_
Simple, efficient, digitally relevant
The artificial intelligence-equipped cameras automatically record every match or training session – cost-efficiently and without additional personnel. Staige enables any club to present itself on a large digital stage. Different streams allow effortless use of the content for livestreaming, coaching or security purposes.
Plug-and-play: The camera is particularly easy to install. Games can be intuitively created and published within seconds. Optional payment barriers and advertising slots in the stream allow clubs to generate additional revenue. All data is stored securely on European servers, with Staige carefully complying with current DGPA standards.
Technical specs — K2
6.5K resolution
Power access only
LAN, WiFi, SIM
No server required onsite
Ambient sound
Weight: 5.4 kg
Size (l/h): Ø 250 x 319 mm
Weather proof
Technical specs — K2 mobile
6.5K resolution
Power access only
LAN, WiFi, SIM
No server required onsite
Ambient sound
Weight: 1 kg
Size (l/w/h): 285 x 185 x 105 mm
Standard tripod mount
Weather resistent
Set-up and stream
Any questions? Write to us!