Staige Plus_
Make Money With Your Camera_
Create new revenue streams for the club by using various sponsorship tools or a paywall.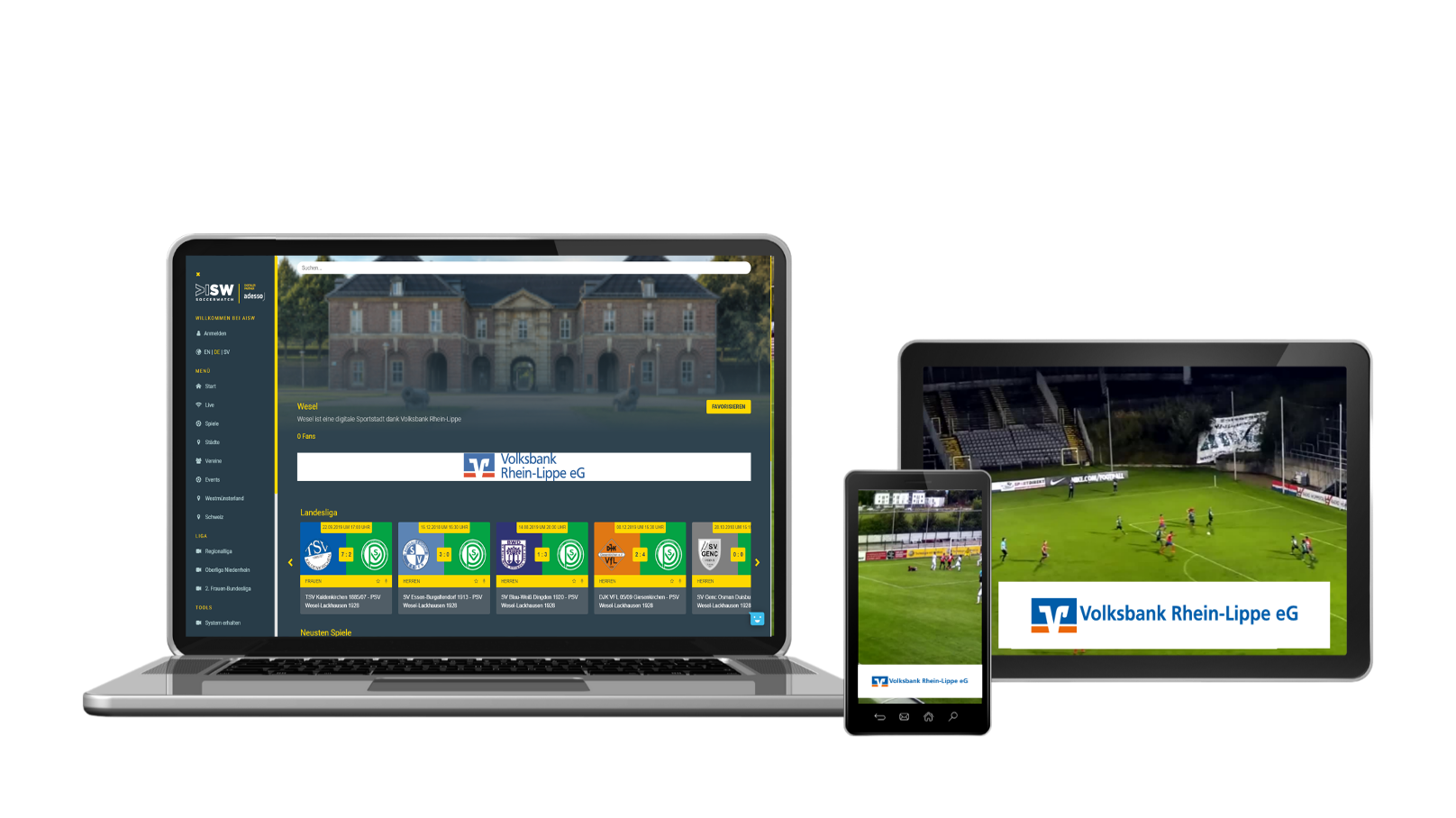 New opportunities for your sponsors_
Offer your existing sponsors various online banners – in addition to banner advertising on the court. Attract new sponsors through digital media advertising and outreach. You can use various digital advertising formats such as in-stream banners. Use our advertising interface to conveniently integrate banners and realize real-time advertising.
Easily manage settings
with the intuitive "Backstaige" tool_
You can easily and comfortably add sponsors, update your banners or activate the paywall function for individual games with the manager tool "Backstaige". You have direct access to all functions and decide yourself how much advertising should be switched and which games are behind a paywall.
All clubs, all sports_
The functions of Staige Plus work equally well for one sport as for several. The features help small clubs and support larger ones. Does your club have different sponsors for different sports? Do you want to install a paywall for basketball games and show volleyball for free? Staige Plus gives you full control at all times!
Low cost, high efficiency_
The K2 and K2M automatic camera systems have manageable monthly costs. Staige Plus is always included with a camera system. The sponsoring and paywall functions can help refinance the camera and generate additional income for the club. With the comfortable Backstaige tool you have all settings in view and can decide yourself which functions are needed.
Frequently asked questions
about Staige Plus_
Your fans can easily pay with Klarna, GooglePay, ApplePay and by credit card.

That's up to your club alone. Our experience shows that fans are willing to pay €5 – €10 to watch a good game in the stream.

For this purpose, our technical support is at your disposal. Complaints from fans and members are handled by our experienced customer service via contact form. This is also available on weekends during the season.
Personal advice
Our experts will answer all your questions!
Already decided? Get the intelligent Staige camera!
Choose the package that best suits your club!
You still have questions?
Write to us without obligation if you need more information!
Stay up-to-date with our
Newsletter_