Finance your Staige Camera
Welcome to Staige!
The intelligent camera system not only offers your club the possibility to stream your games live on the internet and brings you tools for video analysis – it also allows you to monetize the streams. Embed banners from your sponsors, or put your games behind a paywall and let your fans pay per view. Use the digital possibilities to market your club and get much more out of the camera system. All possibilities are presented in detail on this info page.
Digital advertising board
Sponsoring
Self-marketing of your streams: Include your sponsors' banners in the livestream and market your reach. This is quick and easy with the Backstaige tool. You need the banners of your sponsors and can decide yourself which banners appear in your stream. High quality, dynamic and clickable: The banners are optimized for mobile, desktop and TV and fit seamlessly into the stream and the highlight videos.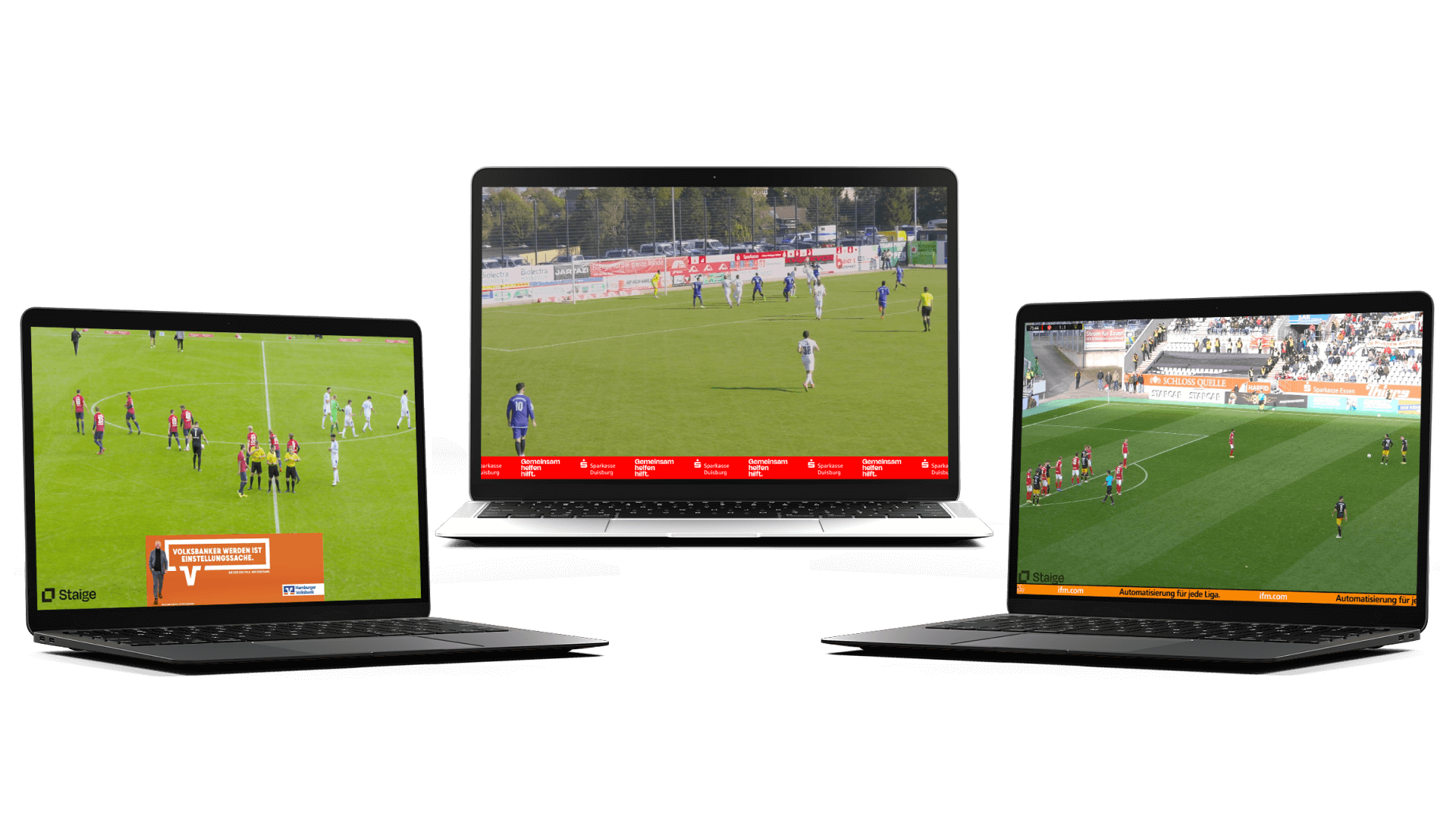 100% of the sponsorship proceeds remain with the club.
Example calculation:
You have 10 sponsors who give you €15 per month for digital advertising.
= €5,400 revenue in 36 months
Digital reach
Your games reach a larger target group on the Internet – attractive for existing and new sponsors.
Targeted sponsoring
Advertising can be customized to match game day to match advertising cycles.
Across all media
In the livestream, in the highlight videos and in the Staige Player on the club website.
Flexibility
Versatile integration: Depending on the season or event, other banners can be displayed.
Your digital admission ticket
Paywall
You can set a paywall for your games. Anyone who wants to watch your game will then have to pay a small amount – a sort of admission fee. This applies equally to home and away fans. You determine the amount yourself – as well as the games that are not to be shown free of charge. If the fan has purchased a ticket for the match day, he or she will have access to the livestream, the highlights and the replay.
Your benefits
Generate revenue without personnel expenses and costs
The income from the payment barrier will go into your club's coffers
Which games should be put behind a PayWall and what the fans have to pay, you decide as a club!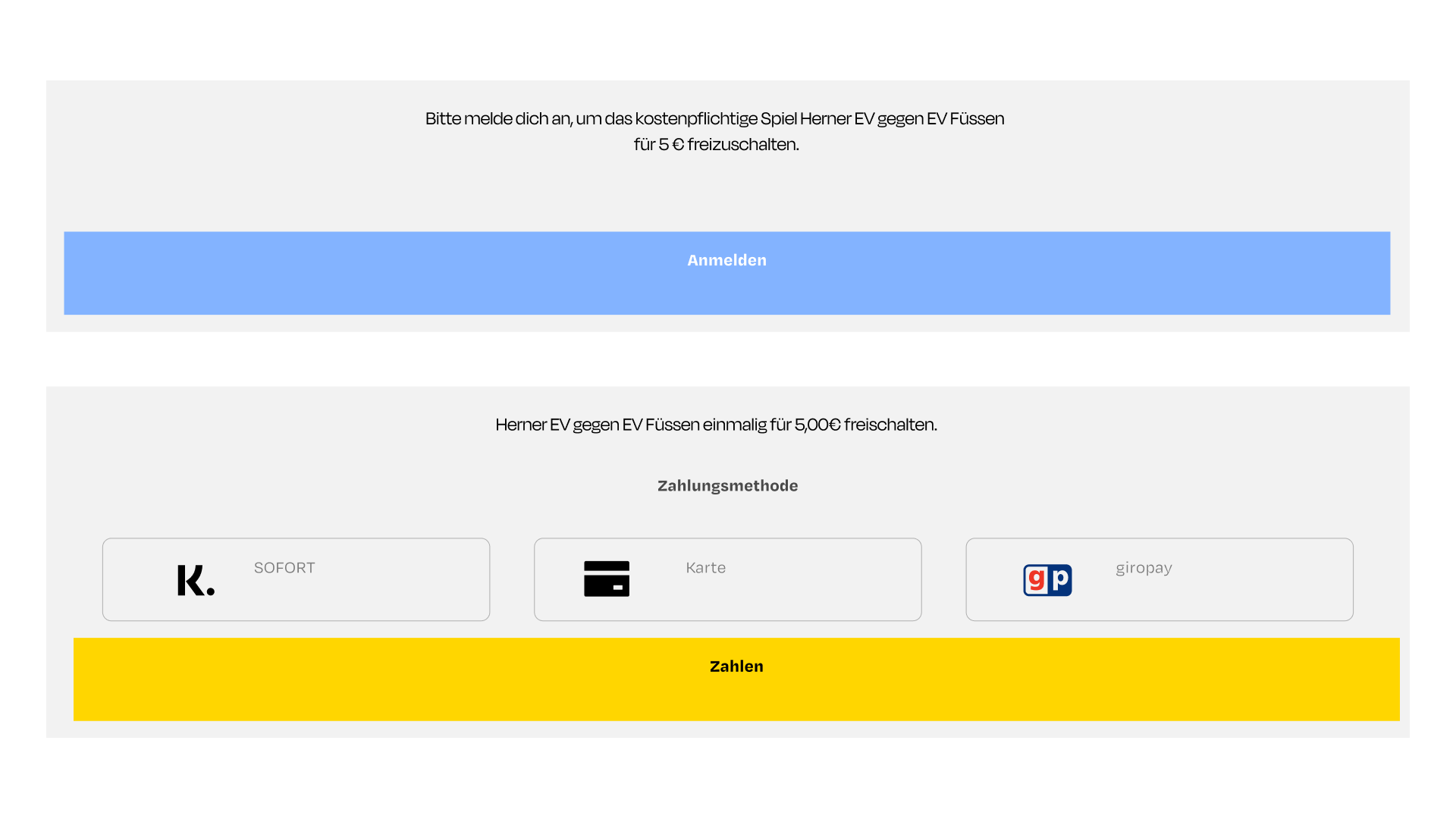 Flexible payment
Monthly, yearly, or as a one-time payment – you decide how you want to pay, giving you maximum flexibility and control over how you finance your camera for livestreaming and video coaching.
Single payment
(10 % Discount)
Further
Questions?
A personal conversation with highly accessible staff is superior to any website. Feel free to contact us at any time with inquiries or comments. We look forward to providing you with additional information, and, at your convenience, we can arrange a full-fledged demonstration.
Stay up-to-date with our
Newsletter_