15.07.2021
Staige digitizes women's soccer
With over 7 million members, the German Football Association is the largest professional soccer association in the world. The professional leagues are admired by many viewers and followed on various channels. Women's soccer and the amateur sector are now following suit and can be followed on the Internet.
The challenge_
The 2nd Women's Bundesliga, which plays an important role for women's soccer as a training league, has not been visible on TV or the Internet until now. But the DFB is determined to change that.
The solution_
The DFB was thus looking for a digital solution for the entire league, which AISportsWatch could offer in the form of match broadcasts in TV quality and without a cameraman. The German Football Association was already convinced by AISportsWatch due to the company's broadcasts in amateur soccer. So it was finally possible to follow the matches of the 2nd Women's Bundesliga live, because the company broadcasts the entire league with its fully automated camera systems – i.e. a whole 14 clubs. Among them well-known clubs like FC Bayern Munich, VfL Wolfsburg, Werder Bremen and Borussia Mönchengladbach.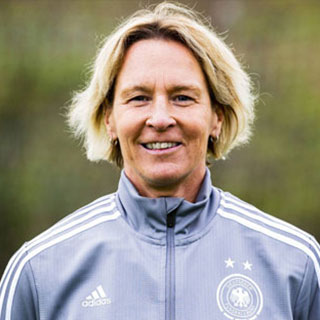 'This is a clear, positive statement. We are not only looking at the 1st Women's Bundesliga, but also at the 2nd Women's Bundesliga. It's a help for our national youth coaches, just as it is for the club coaches. They can look more, they can get several games or information about the players. Of course, you prefer to be on site, but you can't be in two places at the same time, so it's an upgrade for the league. It's a big step in the right direction.'
What happened since then?
The cooperation between Staige (formerly AISportsWatch) and the DFB is a real milestone. The agreement between the company and the DFB includes, among other things, that all soccer matches will be included on Fußball.de, the platform of the DFB. All matches that Staige broadcasts will also be easily accessible to everyone via the DFB's homepage. All in all, the cooperation is an important, energy-saving step for women's soccer, which is thereby positioning itself even more broadly in match broadcasting. "A real innovative step," as Heike Ullrich, the DFB's Director of Associations, Clubs and Leagues, is proud to say.
Further
Questions?
A personal conversation with highly accessible staff is superior to any website. Feel free to contact us at any time with inquiries or comments. We look forward to providing you with additional information, and, at your convenience, we can arrange a full-fledged demonstration.
Stay up-to-date with our
Newsletter_