06.10.2021
Rot-Weiss Essen streams all home games with Staige
Rot-Weiss Essen is the most successful soccer club in the city of Essen in terms of sports. RWE is also a club that, despite its current fourth-class status, has enormous charisma throughout Germany. Not least because of its numerous fans and the goose bump atmosphere at the legendary Hafenstraße.
The challenge_
Rot-Weiss Essen wanted to give its fans throughout Germany the opportunity to follow their team's games in the Regionalliga West live in TV quality. Especially when they can not be in the stadium. This has not been possible for RWE in any way so far.
The solution_
RWE and Regionalliga West have found a reliable partner in Staige. Through the camera system, which works with artificial intelligence, high-quality streams are produced. These are used by Rot-Weiss Essen and other clubs in the Regionalliga West on their own club site and, of course, streamed on staige.tv. A very important feature for the Regionalliga is the paywall from Staige Plus. This, too, was implemented in close consultation with Rot-Weiss Essen to the complete satisfaction of those responsible in such a way that the price per game can be set. For the fans, this is a great added value: all RWE home games can be streamed in top quality on the Internet – from anywhere in the world and, of course, also in Essen. Especially for a large traditional club like Rot-Weiss Essen, with its large number of fans, this option is the perfect solution to create a new, financial source of income and expand its following.
RWE record player Kevin Grund talks about the cooperation
For Kevin Grund, the collaboration with Staige is also a great story: "Personally, I think Staige and its match broadcasts are great," the left-back says. "My whole family watches AISportsWatch. My in-laws, parents, wife and the boys from the U10 that I coach also. The boys have always been asking me for the link for the games and of course they are really happy when they can watch it there. On the other hand, of course, they always grumble when I make a mistake (laughs)."
The very first game of the 2020/2021 season against SC Wiedenbrück was watched by 5,000 spectators. "Overall, we can be satisfied with the start of our new livestream from Hafenstrasse," RWE boss Markus Uhlig summed up after the premiere. "In the short time available, we have created a high-quality alternative offering that brings all the Red and Whites out there a little closer to Hafenstrasse," he explained.
In the meantime, the games of the German champion of 1955 are watched by an average of 7,000 spectators and even away from home, RWE fans can watch one or two games live. In addition to Rot-Weiss Essen, 9 other regional league teams have opted for Staige's system.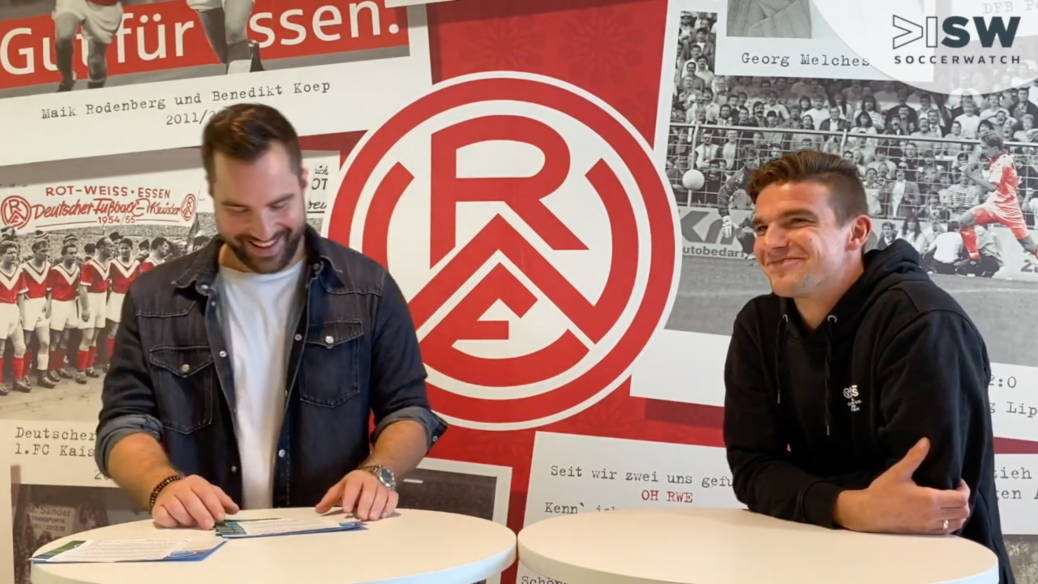 Stay up-to-date with our
Newsletter_